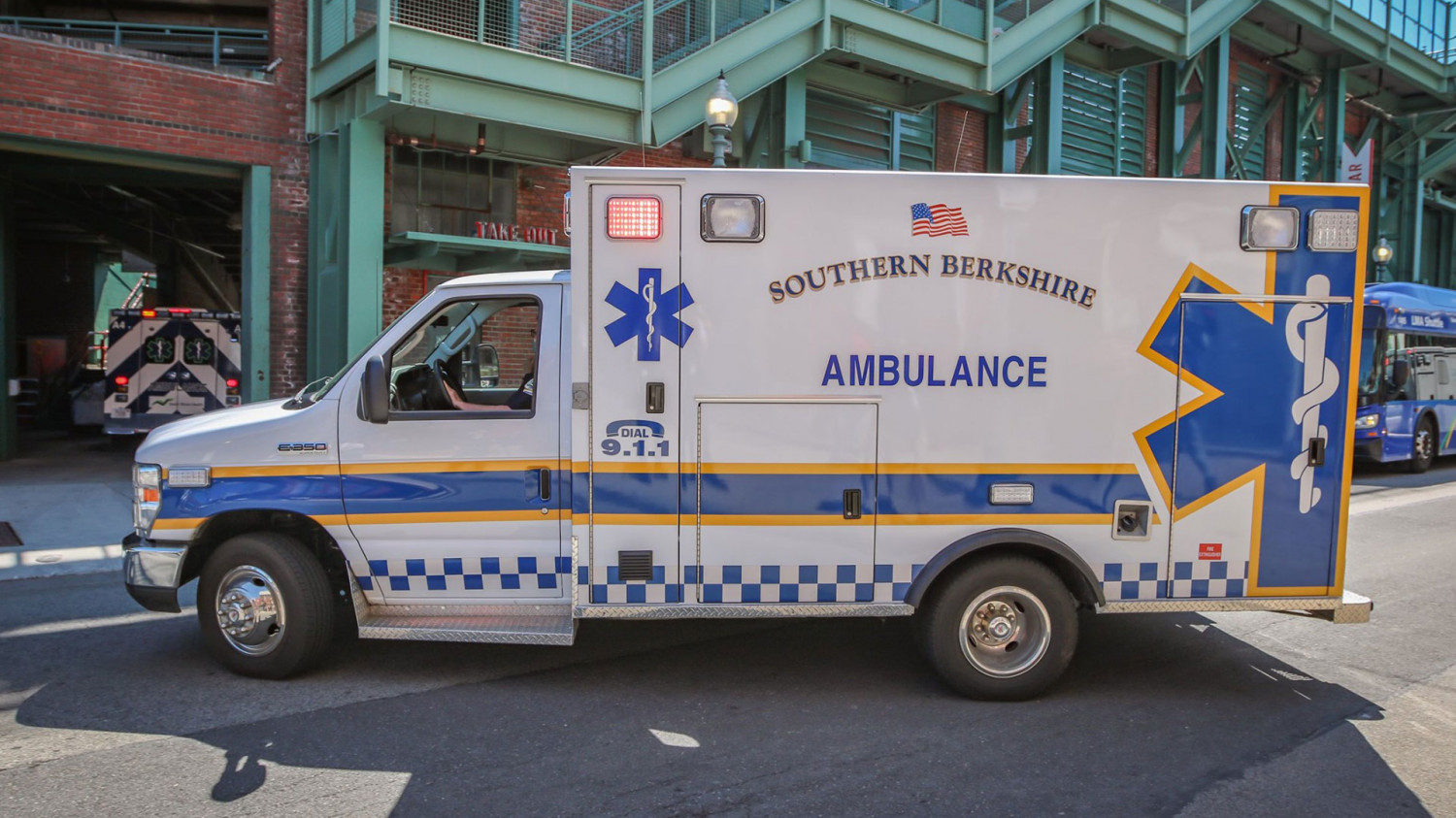 You can make a difference!
Your donations provide critical support to those in need!
Get to Know Your Neighborhood First Responders
Proudly providing emergency medical care since 1968
Southern Berkshire Volunteer Ambulance Squad is a 501(c)(3) not-for-profit Massachusetts ambulance service provider. We are licensed at the paramedic level and staffed by career, part-time and volunteer EMS providers.

We assist a multitude of EMS organizations transporting patients to Fairview Hospital. We also aim to keep community members updated on a variety of life-saving modalities through continuing education programs.

Call 413-528-3632 today to find out more about our mission. Or visit our Facebook page to keep up with our events and classes.
What's our role in the community?
If you experience a medical emergency, you need immediate care. Southern Berkshire Volunteer Ambulance Squad is a long-time ambulance service provider. We'll come to your aid to provide emergency medical assistance and transportation.

We serve Berkshire County residents by providing:

Emergency response services
Paramedic intercept services
CPR and first aid training
Initial EMT course training

Want to help us make a difference in the community? Make a donation today.
Southern Berkshire Volunteer Ambulance Squad provides emergency medical services to many area communities. Our service area includes:

Alford | Ashley | Egremont | Falls | Great Barrington | Housatonic | Monterey | Mount Washington | Sheffield

If you live in or are visiting the area, you can count on us for prompt, professional emergency medical services.